PRIMACH is developing wireless asphalt mixing plant monitoring system for ipad and Android devices. Management could access asphalt mixing plant operation and production data anytime, anywhere. Meanwhile service personnel could observe the asphalt mixing plant operation status when they are physically working on the asphalt mixing plant without constantly communicating with the operator in the control room.
Product Features
1. With latest generation of PROFIBUS field bus technology, a bolder reformation has been achieved on the convention control closets. The favorable integration of switch apparatus and automation equipment simplifies the whole control circuit connectivity with a brand-new technology. It builds up a more concise and stable control system, which is a great innovation in the field of switch and automation equipment.
2. Large capacity database can store all types of data and recipes, the data can be transmitted to other computers using hard disk, USB or Diskette. The data can also be converted to Excel format.
3. A variety of production processes, maintenance and alert messages are presented accurately and in detail. The control system is easy to learn and operate. The newly added speaker device allows instant yet precise dispatch job control on site.
4. The latest high-quality weighing control terminal is applied on the weighing system. It is equipped with an abundant and high-speed data collecting and transmitting interface with a strong anti-interference feature. It comes with Chinese/English language ready for overseas markets.
5. The control panel is designed to make the conventional industrial operation easier. The control panel consists of 27" LCD monitor computer and Siemens touch-screen system. This dual controlling system is to make the system more reliable. It remains the conventional button applying abundant latest technology to make the system fast at speed and elegance in appearance.
6. The latest field bus product has distributed field bus control. With unitized control functioning, a true modular design is applied on the equipment. The structure of the convention central control system is divided into 8 independent controlling units. These controlling units are spread out to designated spots in the plant structure. Regional wiring for each units is completed in the factory. The application of distributed field bus control system simplifies wiring operation at site and avoids large quantity of power and communication cables during the plant installation. It reduces installation workload dramatically and meets the requirement for plant fast installing and shifting.
Product Display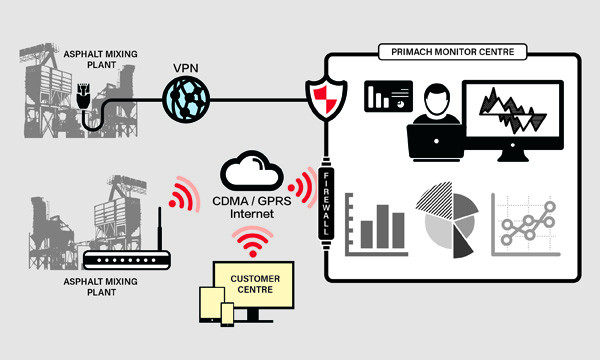 Application