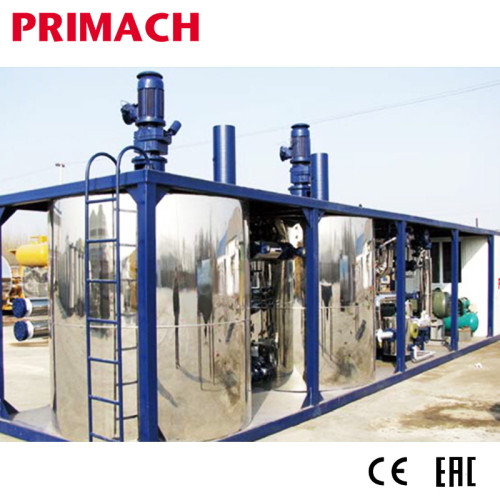 Item specifics
Origin of Place

China
Brand

PRIMACH
Warranty

1 year
Color

According to customer's requirement
Description
Modified Bitumen System
Modified asphalt is mainly used for road upgrades and maintenance. Such as sealing layer of stone chips, as well as a variety of unique, irreplaceable other bituminous materials applications, such as cold mix asphalt, slurry seal. Modified asphalt can be used for new road construction, such as a sticky layer of oil, transparent layer of oil.
Modified bitumen equipment is a high quality clear binder which is especially designed for producing bitumen. This product incorporates high performance asphalt modifier, high viscosity asphalt stabilizing agent, high molecular polymer, anti-aging agent etc. which makes the product has economic, eco-friendly, good high temperature stabilization, good performance, easy to pavement features. The finished product can be widely applied on public parks, garden, bicycle path, bus lane, footpath, as well as heavy traffic road. This device is the ideal product for customers to produce their own product for road paving.

Product features
1. Fully containerized
Integrated modular design which is easy for mobility with the lowest possible cost on sea freight and inland transportation. Each device could be disassembled, stored and protected in standard sized containers. No matter where the jobsite is, PRIMACH will deliver the device on schedule at the lowest possible cost, safely.
2. High-efficiency
With the heater and high- efficiency mixer, the heating and mixing process can implement at the same time.
3. Long term service
The shear machine is integrated with cutting and grinding function. The key components as like stators and rotors as well as blades are made of high abrasive resistance and corrosion resistance material. The whole machine is assembled with high precision to ensure stab running and long term service.
The core component combines most advanced technology in the world, and adopts a unique stator and rotor gap adjustment structure to maintain a minimum stable clearance. Material is special stainless steel, which is anti-corrosion, wearing.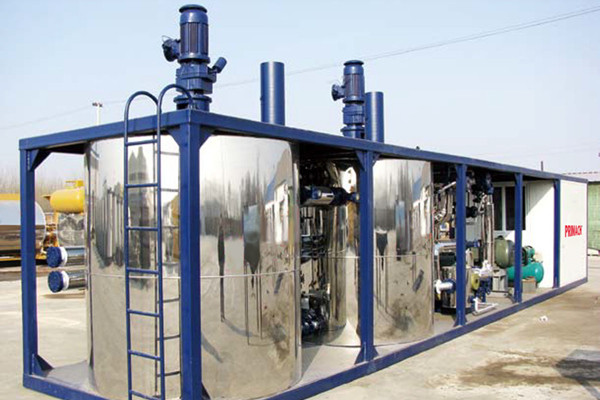 Application