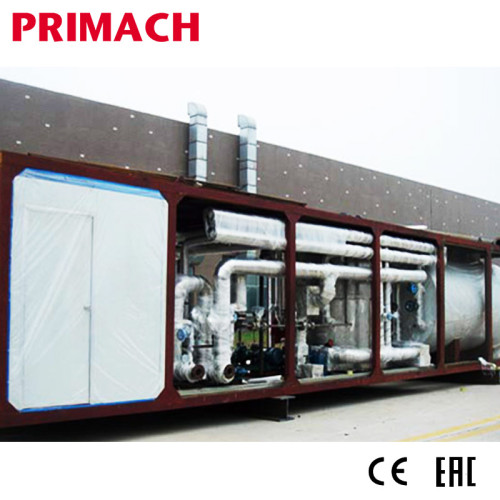 Description
Emulsion asphalt equipment
The main function of bitumen emulsion system is that the melted asphalt goes through the emulsifier and the mechanical action to form an emulsion asphalt, it could be uniformly dispersed in an aqueous solution containing an appropriate amount of emulsifier. The device has advanced production technology, convenient operation, accurate ratio and good emulsification quality. It has the characteristics of long service life, compact structure, easy installation and relocation, and are widely used in road construction and asphalt mixing plant operation.

Product features
1. Modular design
Integrated modular design makes it easy for installation, moving, transportation and relocation. The structure design of our device fits container transportation standards, compact design and container type, loading into one 40HQ container, it is suitable for shipping by sea or by truck, so it greatly reduces the transportation cost and risk, suitable for exportation.
2. Core component
The core component of emulsifier, combining high-speed shearing and grinding with the most advanced technology in the world, and adopts a unique stator and rotor gap adjustment structure to maintain a minimum stable clearance. Material is special stainless steel, which is anti-corrosion, wearing, and the emulsification fineness is <5μm.
3. More accurate and flexible
Accurate computer control to ensure minimum tolerance of recipe. Adopt automatic control system and automatic monitor, and can also flexibly adjust proportion additives. Mix proportion can be set within a range 10% to 70%.
4. Automatic control system
Automatic control system, including all parameters setting of oil/water ratio productivity, alarming and sensor correct etc. The control system is easy to study and manipulate. Given touch screen human-machine interface.
5. Good material properties
All materials in contact emulsions are made of stainless steel, has a strong resistance to corrosion, can be applied to different types of emulsified asphalt production.
Product parameters
| | | | |
| --- | --- | --- | --- |
| Item | Unit | Parameter | Remarks |
| Main function | | Modified bitumen emulsion, normal bitumen emulsion | |
| Output | t/h | 6 | |
| Fineness | μm | 2-5 | |
| Bitumen range of content | % | 10-70 | |
| Dimension | m | 6.6×2.2×2.53 | Container design |
| Water heating | | Conduction oil indirect heating | Conduction oil outside |
| Water tank volume | m³ | 3.8 | |
| Mix tank volume | m³ | 1.4 | Per tank |
| Bitumen pump flow | m³/h | 5 | |
| Total power | kw | <32 | |
| Power supply requirements | | 380 V 50 Hz AC power supply | Copper Wire with 50m Cable > 25mm² |
| Conduction oil temperature | ℃ | 200-250 | |
| Oil exchange surface in water tank | ㎡ | 7.15 | 40m (м) |
| Conduction oil volume | m³ | 0.08 | |
| Total volume(include outside pipeline) | m³ | 0.11 | |
| Temperature tolerance | ℃ | <1℃ | |
| Content tolerance | % | <1% | |
Product Display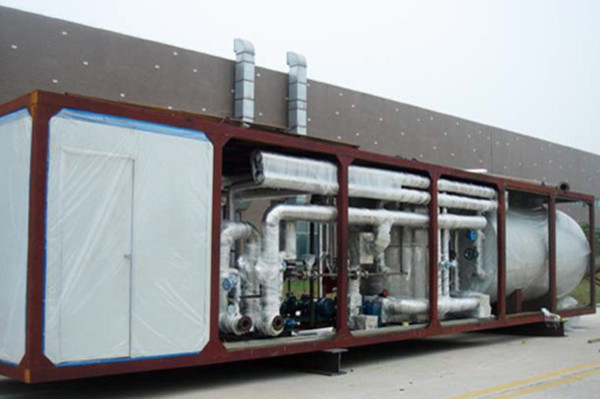 Application