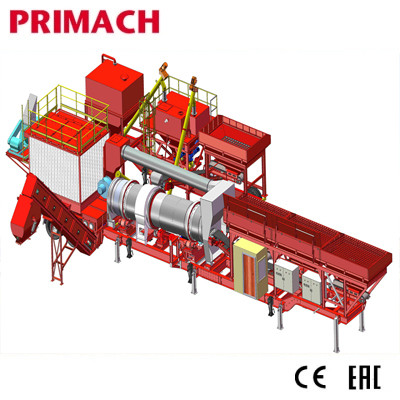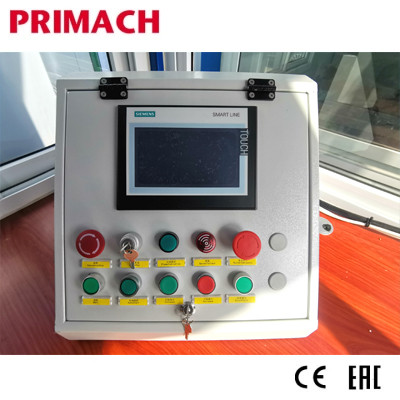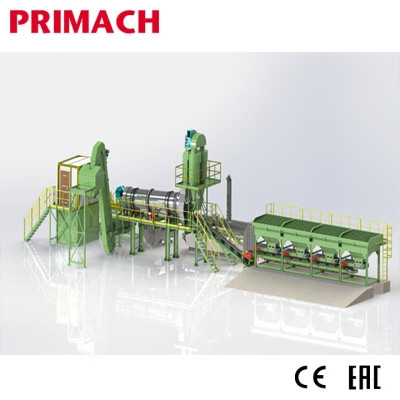 PM60CS-80CS CONTISMA Stationary Drum Mix Asphalt Plant with Smart design
Item specifics
Rated capacity

60- 80t/h
Feature

Compact
Origin of Place

China
After-sales

On-site
Brand

PRIMACH
Control system

PLC
Burner

Diesel
Type

Drum mix
Description
Product Introduction
PM60CS-80CS CONTISMA asphalt mixing plant is ideal for used short but high quality demand road pavement projects.
The CONTISMA Smart series is plus version compare to the traditional drum mix plant. There is a additional mixer attached to the drum mix to allows not only long term continuous produce but also improve the quality of the hot mixture. User can weigh and add fillers in the mixer to get qualified mixture. All materials are mixing continuously according to the setted recipe and flow speed. This kind of asphalt mixing equipment is quite suitable for the user who have high standard quality but limited budget.
MODEL-STATIONARY

PM60CS-80CS

Type

Drum Mix+Mixer

Rated Production Capacity

60-80t/h

Cold Feeder Bin

3 x 4 m³

Dryer Drum Size

Ø

1.2 m x 6.5 m

Ø

1.5 m x 8 m

Primary Six Chambers Cyclone Filter House

Primary Volute Casing Collector+Six Chambers Dust Filter

Burner

Diesel

4.5 m³

Control System

Note:

● Some specifications / options might not be available in some countries due to local regulations.

● Specifications / options are constantly updated and subject to change.
Product Features
Compared with the batch type asphalt plant, the continuous asphalt plant is simple in structure because there is no mixing tower and elevating system, therefore, less land space and maintenance cost required.
1. High-quality mixture
CONTISMA Smart series is equipped with a mixer, when the raw materials are put into the equipment for working hours, the mixing blades inside will process the raw materials quickly and can add fillers in mixing process, so the mixture is reliable in quality and uniform in texture.
2. Capacity range
We provide full range to satisfied various mobile demands. The specifications of PM60CS-80CS CONTISMA are from 60 to 80 t/h.
3. Compact
Compact design, ideal for use in narrow spaces.
4. Automatic control system
PRIMACH control system equipped with automatic and manual operation types which can realize convert anytime to assure the stable operation. And the operation description is easy to understand.
5. Environmental protection
Multi-Fuel burners are available upon customer's request. User can choose Diesel, heavy oil, gas or coal powder as the burning material. These burners take advantages of the principle of low emissions for environmental protection and low energy consumption.