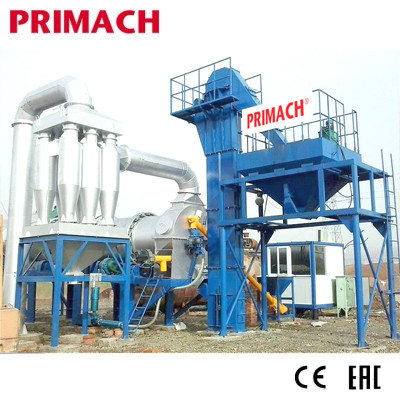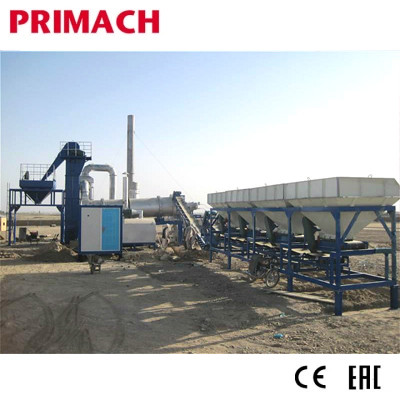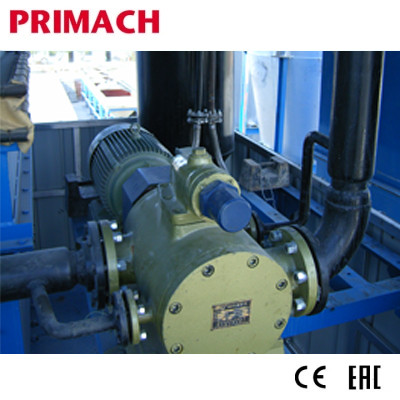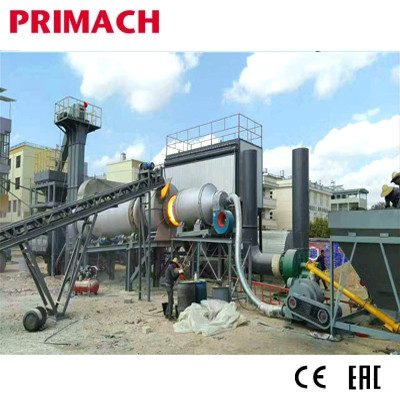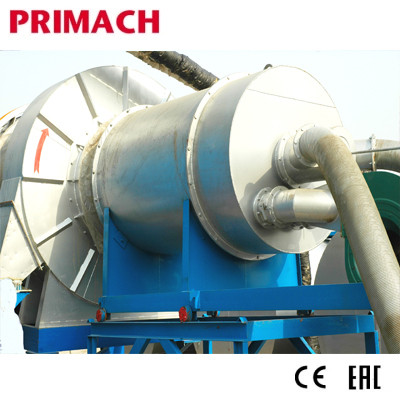 PM60C-80C CONTISTA Stationary Drum Mix Asphalt Plant
Item specifics
Rated capacity

60- 80t/h
Feature

Compact
Origin of Place

China
After-sales

On-site
Brand

PRIMACH
Control system

PLC
Burner

Diesel
Type

Drum mix
Description
Product Introduction
PM60C-80C CONTISTA Stationary series is continuous drum mix asphalt mixing plant. It is always used to produce asphalt mixture for less volume but in short time. The aggregate and bitumen is mixed in the dryer drum and then output continuously.
Knowing the challenges customers face is essential to making continuously work, PRIMACH apply the most reliable and qualified components to ensure meeting the site demands. High quality components are installed in PRIMACH asphalt mixing plants for maximum performance and reliability. Some of the critical components are designed with higher load factors for extended operating life. Therefore, PRIMACH
asphalt mixing plants are the best assurance in completing projects on time.
MODEL-STATIONARY

PM60C-80C

Type

Drum Mix

Rated Production Capacity

60-80t/h

Cold Feeder Bin

4 x 8 m³ 4 x 6.5 m³

Dryer Drum Size

Ø

1.2 m x 6.5 m

Ø

1.5 m x 8 m

Primary Six Chambers Cyclone Filter House

Primary Volute Casing Collector+Six Chambers Dust Filter

Burner

Diesel

4.5 m³

Control System

Note:

● Some specifications / options might not be available in some countries due to local regulations.

● Specifications / options are constantly updated and subject to change.
Product Features
Compared with a batch plant, the continuous asphalt plant is much more simple in structure because it has no mixing tower and elevating system, therefore, it required less land, less maintenance cost.
1. Simple in structure
As is known by its name, the continuous drum mix asphalt plant can produce asphalt mixture consistently once it is started. Aggregate drying, heating and mixing are all taken place in a drum.
2. Capacity range
We provide full range to satisfied various demands. The specifications of PM60C-80C CONTISTA are from 60 to 80t/h.
3. Economic type
A continuous asphalt plant required less initial investment compared with the batch type asphalt mixing plant.
The revolutionary feature is that the simplicity and economy of the dryer-drum is able to guarantee a high level of performance and high quality of the finished product, However, due to lack of big screen, it requires precise control over aggregate feeding at the very beginning of a production.
4. Weighing/Mixing
Continuous asphalt mixing plant is weighed by volume, which is relatively not so precise. And the mixing must be consistent, steady and enough mix time.
5. Cost effective energy solutions
PRIMACH provide multiple option burners. Customer can choose Diesel, heavy oil, gas, coal powder as the burning material.