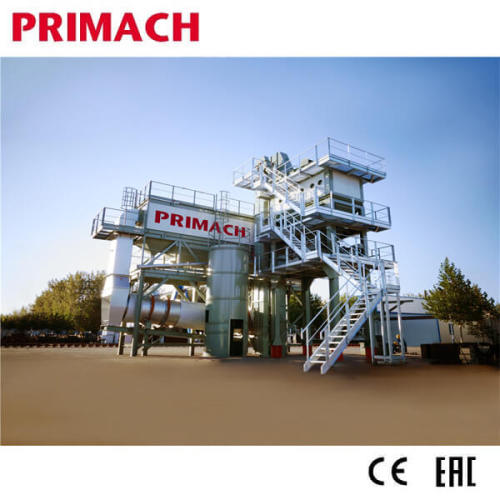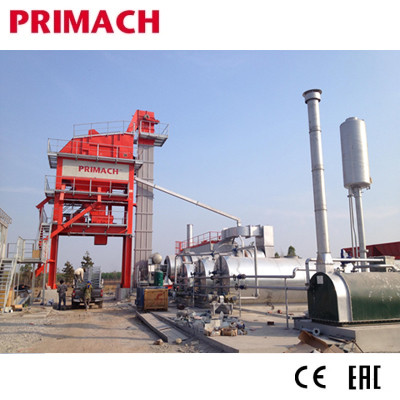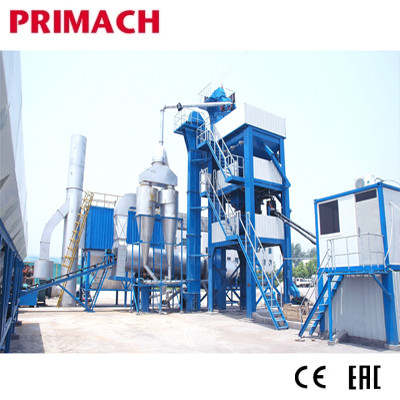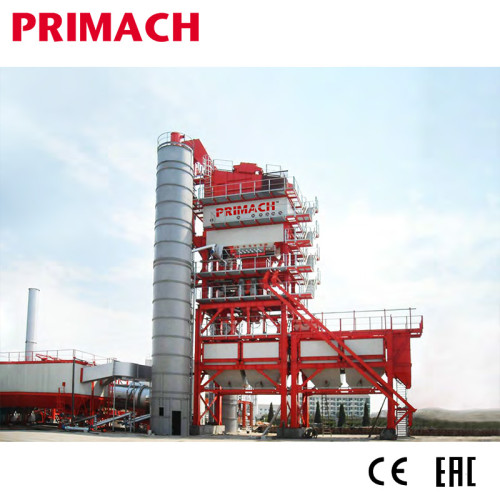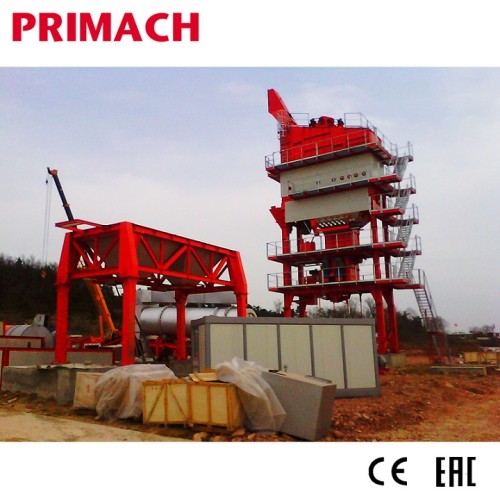 PM60-240 CLASSIC Stationary Batch Type Asphalt Mixing Plant
Item specifics
Capacity

60-240/H
Fuel

Oil / Natural Gas / Coal
After service

7x24 special service team
Emission

Ringelmann Blackness Class Ⅰ
Place of production

Langfang city, Hebei, China
Brand

PRIMACH
control system

PLC
Dust collector

Primary gravity+Bag filter
Description
Product Introduction
The stationary batch type asphalt mixing plant is the most popular type among all types of asphalt plants. PRIMACH stationary asphalt mixing plant is design in top quality to ensure the best performance and price ratio. Besides that, The MMI of control system is easy to study and operate. It is also known for its reliability.
The asphalt mixing plant Classic is the ideal choice for not only highway construction but also for other freeway maintenance task. As one of the leading manufacturers and a total solutions provider in the asphalt mixing plant industry, PRIMACH is capable of provide customized service according to the actual demands of clients.
MODEL-CLASSIC

PM60-240

Rated Production Capacity

60-240 t/h

Cold Feeder Bin

4 m³x4 6.5m³ x 4 6.5m³ x 4 8m³ x 4 or 5 8m³ x 5 or 6 10m³ x 5 18m³ x 5

Dry Drum Size

Ø 1.2m x 5.2 m Ø

1.5m x 6.5 m Ø

1.8m x 8 m Ø

1.9 m x 8 m Ø

2.0 m x 8.5 m Ø

2.2 m x 9 m Ø

2.5 m x 9 m

Primary gravity+Bag filter

Filter Area

Screen

4 4 4 4 or 5 5 or 6

Mesh Area

8.7

㎡

14.88

㎡

14.88

㎡

13

㎡

20

㎡

24.2

㎡

38.4

㎡

6.9 m³

18.2 m³

18.2 m³ 1

4 m³

20 m³

21 m³

45 m³

Mixer Capacity

700kg 1100kg 1300kg 1550kg 2000kg 2000kg 3300kg

Control System

PLC

Emission Rank

● Dust Density ≤ 50 mg/Nm³

● Cabin Noise ≤ 70 dB

● Ringelmann Blackness Class Ⅰ

Note:

● Some specifications / options might not be available in some countries due to local regulations.

● Specifications / options are constantly updated and subject to change.
Product Features
1. Modular design
The asphalt mixing plant Classic is designed in modular concept, we considered about the cost of sea freight and relocation chance in practice case. Every module of the equipment is designed in SOC or can be put into 40 feet's container. For transport locally, every module of plants can be taken by a 16m trailer.
2. Wide capacity range
We provide full range to satisfied various demands. The specifications of PM60-240 Classic are from 60 to 240t/h
3. The most reliable components
For assure the stable and service life of asphalt plant, we select the most famous brand for key components supplier. There are ROSSI Motor Iduttori, SIEMENS, NSK, WAMGROUP, ABS and others prestigious world supplier in our supplier group. PRIMACH always keep pace with the international advanced technology.
4. Smart control system
PRIMACH asphalt mixing plant Classic adopts own development "Leap" PLC control system. With friendly MMI interface, operator can be easy to study and work. The system is equipped with remote control system. Once get authorized PRIMACH can connect to the site to diagnose and analysis the working condition remotely.
5. Compact
Considering the site space and energy consumption, PRIMACH apply in the compact concept during design process. For example, we integrate the handrails and ladders with mix tower together, and place the bag filter on the top of the drum to save space.
6. Cost effective energy solutions
PRIMACH provide multiple option burners. Customer can choose Diesel, heavy oil, gas, coal powder as the burning material.