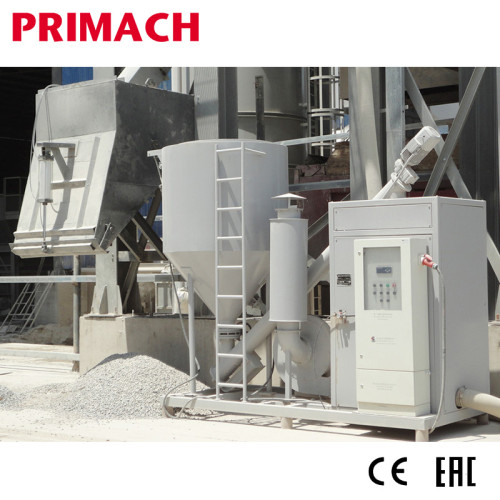 Description
Pelletized cellulose fiber dosing and adding system
This equipment adopts the advanced CB4 weighing display and Siemens PLC, to add the anti-rutting pellet as well as xylem fiber. This devise will start after get the signal from the controlling system, auto weighing, dosing and adding for the pellet, and integrated with automatic protection and alarm for the working failure. The dosing tolerance is 1.2 percent, with function of internet connection, printing, disc saving. This system has the advantages of working stable, dosing accurate and easy to operating.
1. Main components.
(1) Dosing system: with the display, dosing unit, weighing cell, coarse pellet separating device (include 1.5 KW motor,reducer, discharge winch) ,fine pellet discharging device integrated with 1.5KW motor, reducer and winch.
(2) Conveying system: pellet feeding with 4KW motor and inlet seal, high pressure fine with 15 KW motor and pump, separating motor 4KW and conveying hose.
(3) Controlling system: with operation display, distribution box and switch.
(4) Support.
2. Parameter
(1) Rated capacity: 26 KW, 380V AC
(2) Size: 181cm*118cm*176cm
(3) Weight: 1.2T
(4) Capacity of weighing hopper: 0.6m³
(5) Dosing tolerance: <1.2%
(6) Head of lift: >20m
(7) Capacity of lift pelletized filer: 1-2kg xylem 1.5~2.5Kg
Product Display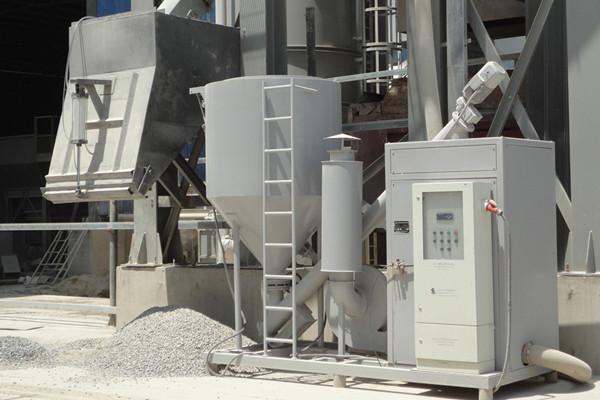 ADDITIVE Systems