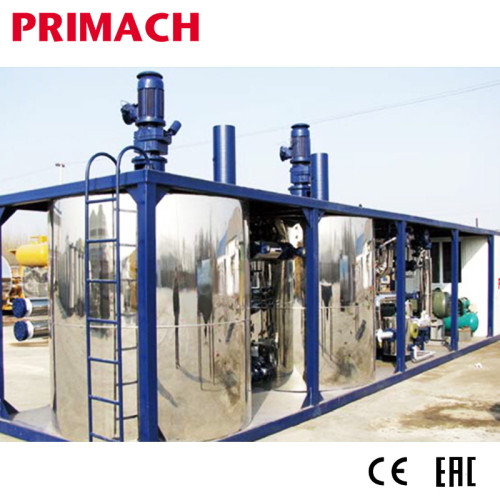 Description
Modified Bitumen System
Main features:
1. Integrated modular design and easy to move
2. With the heater and high- efficiency mixer, the heating and mixing process can implement at the same time.
3. The shear machine is integrated with cutting and grinding function. The key components as like stators and rotors as well as blades are made of high abrasive resistance and corrosion resistance material. The whole machine are assembled with high precision to ensure stab running and long term service.

Product Display