Broke the good news!Spokesperson of strength for PM!
Share
Issue Time

2020/09/04
Summary
PM popularity gained by good reputation after launching, per below is an introduction for the four equipment.
Hello everyone!
PM popularity gained by good reputation after launching, per below is an introduction for the four equipment.
No.1 Changeable "big star"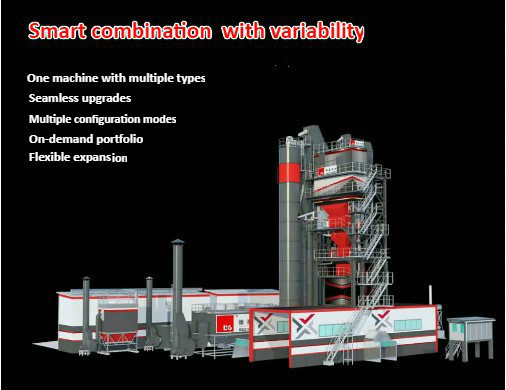 Let's take a look at the advantages of it!
1. One machine with multi type on demand combination
It adopts the idea of cross model on planning and design, which can realize the conversion of different equipment styles and functions and meet the requirements of different production conditions with each functional module is combined according to different modes.
2. PM standard type
The equipment is reorganized into integral type through later upgrading.
3. PM integral type
For the need of production, only the necessary function modules are reserved, which can be assembled according to its type.
4. Modularization with combined type on hot mix storage bin
4.1 Bin selection method for bottom type hot mix storage bin
Translation skip, swing chute, orthometric skip.
4.2 Combined type for typical hot mix storage bin
Single bin equipped with swing chute and translation skip.
Double/multi bin equipped with translation skip system.
Double bin equipped with orthometric skip and rotating chute.
Multi bin equipped with orthometric skip.
5. Multi recycled combined type
「Downstream directly-heated type」recycled drying system
「Counter flow hot blast stove」recycled drying system
「Corse and fine separated」
「Cold and heat」recycled system
6. Enable production function on multi type mix batch, include PM standard asphalt mixing batch, recycled asphalt mixing batch, hot asphalt mixing batch, color asphalt mixing batch and special type asphalt mixing batch.
No2.Recycled of old aggregate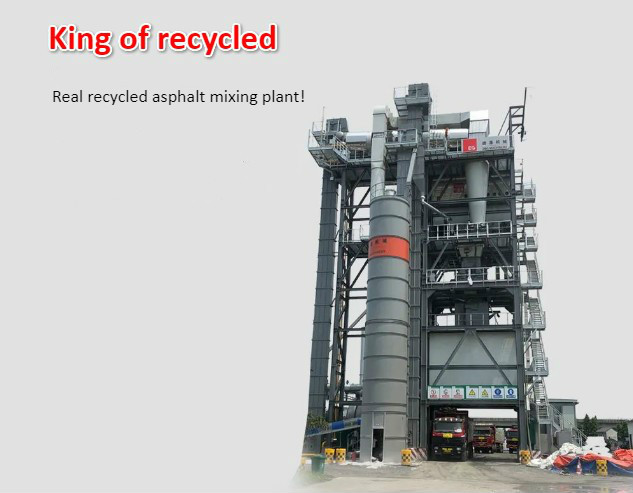 Let's learn how does it achieve recycled!
1.Equipped with large capacity mixer
Compared with the standard asphalt mixing plant, the integral type recycled asphalt mixing plant adopts a larger mixer (mixer capacity can increase by 30-40%), which can guarantee the output of equipment, even if the mixing time is prolonged.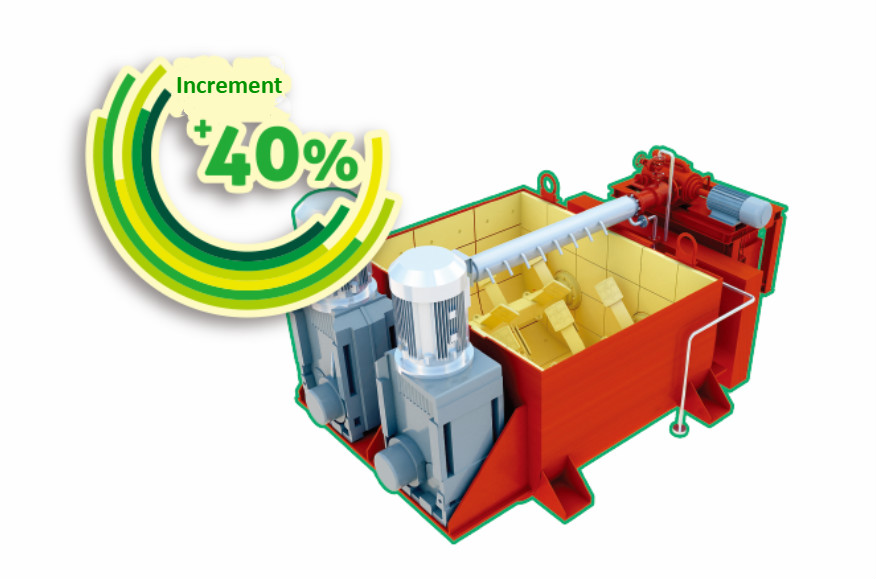 Redesign for mixer location
The mixer is located in the middle of the "Integral Type", which ensure RAP and new aggregates can be directly fed into mixer with measured by each own hopper.

No3. Environmental protection model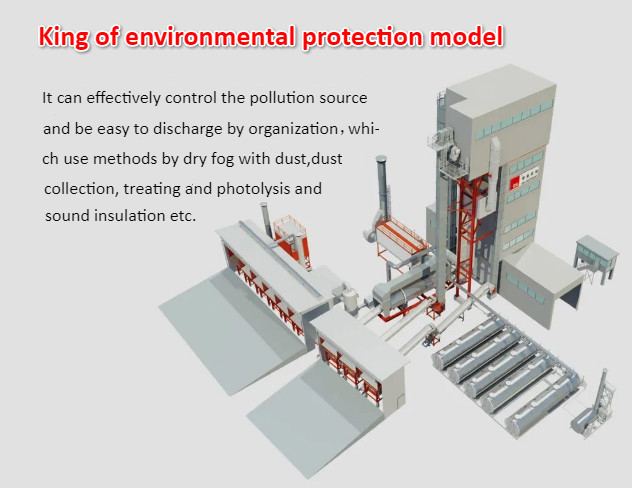 Please choose it if you want to build green roads!
No4. Economic and practical with solid foundation –PM Standard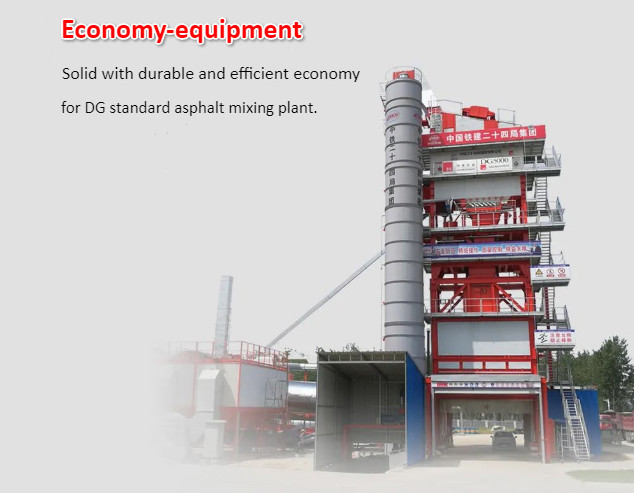 1.Environmental protection equipment consists of:
Operation building with negative pressure.
Chute flap bin selection device.
Automatic feeding system.
Conditioner for excess reclaimed fine at the outlet of RAP filler silo.
Bitumen storage &Heavy oil dust collecting system.
Full closed overflow hopper.
2.Technical advantages of equipment
With the keeping advanced of technology and process need to be connected the international rails.
The product quality is recognized by the authority.
It has formed comprehensive product line with products serialization.
Its owned advanced electronic weighing system.
It is energy-conserving and environment-protective.
All the core components adopt good reputation global brands.
We can customize the solution for our customers.